Hunch is an anonymous social media app that empowers users to express opinions and thoughts on a wide range of topics. By offering a no-judgment platform, users can freely engage with sensitive and controversial topics without exposing their identities. The app is designed to encourage community building and engagement through its question feed, Hot Takes section, and comment threads.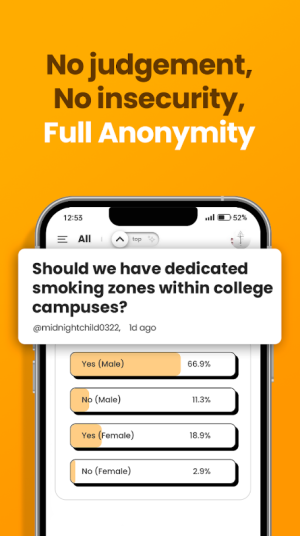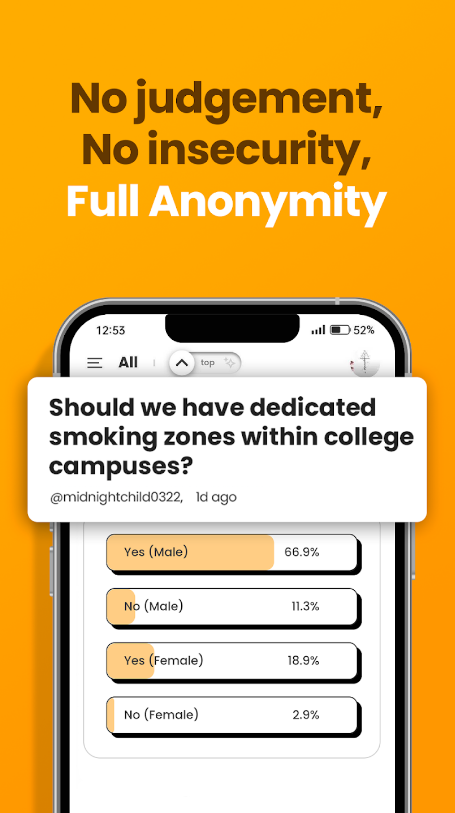 App Features:
1、To ensure user privacy and safety, Hunch requires users to authenticate their account through Google or Facebook. However, the app promises to keep user identity anonymous.
2、The app is designed for users who want to share their opinions on sensitive or controversial topics without worrying about their privacy being compromised.
3、Hunch also offers a unique feature where users can have access to questions and opinions related to topics that they might not have considered before, which encourages them to broaden their perspectives and knowledge.
App Highlights:
1、Hunch is an AI-powered anonymous social media app where users can share their opinions on various topics ranging from serious issues to trivial topics without the fear of being judged.
2、The app offers countless polls that cover a wide range of topics that will make users think and consider their personal views on different issues.
3、Features of Hunch include a feed of questions that encourages users to open up and share their thoughts, as well as a section called "Hot Takes" that highlights the most trending opinions.