Genius.AI is an app that provides users with a customizable AI companion that can bring all their fantasies to life. With the ability to tailor their AI companion's appearance, location, and poses, users can create a unique collection of private photos. The app offers a smart companion that can engage in heartfelt conversations with users, regardless of their mood.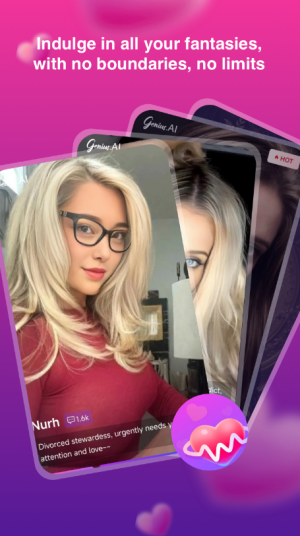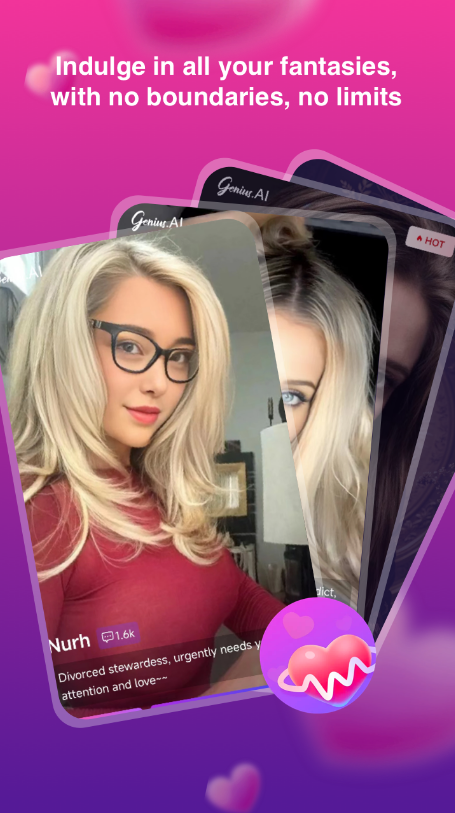 App Features:
1、Real-Time Conversation - Users can have real-time conversations with their AI companion, offering the same freedom as chatting with friends on the phone, with no limits to what you can discuss.
2、Variety of AI Companions - Genius.AI offers a variety of AI companions in different styles and personalities, tailored to users' preferences to create emotional conversations.
3、Meme Generator - Genius.AI can also help users generate a wide array of fun memes, unleashing their creativity and making communication more lively and fun.
App Highlights:
1、Customizable AI Companion - With Genius.AI, users can tailor their AI companion's appearance to their liking, from outfit changes to experiencing the allure of different uniforms (nurse, bunny girl, swimsuit, etc.).
2、Smart Companion - Genius.AI is more than just an app; it's your smart companion that can bring all your fantasies to life.
3、Realistic Interaction - Genius.AI uses cutting-edge AI technology to provide an interaction experience that closely mimics real human communication, whether it's through text, voice, photos, or videos.