LearnEthicalHacking: HackerX is an excellent app that allows users to build their hacking skills and become ethical hackers. This app provides extensive resources to help beginners understand the basics of cybersecurity and hacking. With easy-to-follow tutorials, anyone can learn more about hacking and cybersecurity, no matter their skill level.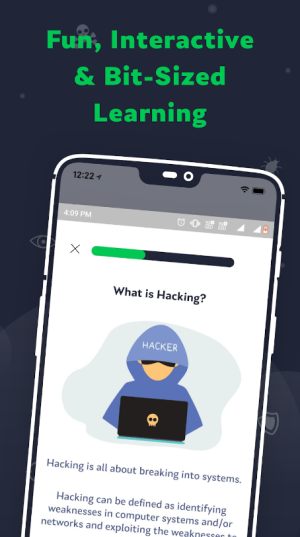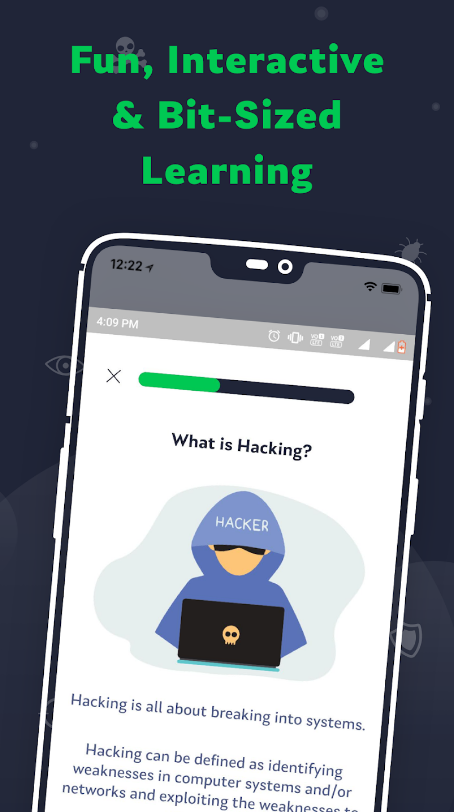 App Features:
1、Free online training: LearnEthicalHacking: HackerX provides free online training in IT and cybersecurity and offers in-depth courses for beginners, intermediates, and advanced learners.
2、Variety of courses: The app features a course library that covers various topics, including ethical hacking, advanced penetration testing, and digital hacking forensics.
3、Available to everyone: The app's goal is to make IT, cybersecurity, penetration testing, and ethical hacking available to everyone, regardless of their skill level or circumstance.
App Highlights:
1、Step-by-step guide to learning ethical hacking: LearnEthicalHacking: HackerX is an app designed to help beginners learn about the basics of ethical hacking and cybersecurity. It provides a step-by-step guide that enables users to build their hacking skills from scratch.
2、Comprehensive learning resources: The app offers comprehensive learning resources covering a wide range of topics, including the basics and advanced concepts of ethical hacking.
3、Mobile learning: The app is designed to provide on-the-go learning, allowing users to build their hacking skills from anywhere, at any time.