MyMoodAI:AIPhotoGenerator is a cutting-edge AI photo editing app that enables users to effortlessly transform their selfies into photorealistic avatars. With over 1,000 styles to choose from, ranging from "Billionaire" to "Spa Day," users can generate AI-driven avatars with unparalleled realism.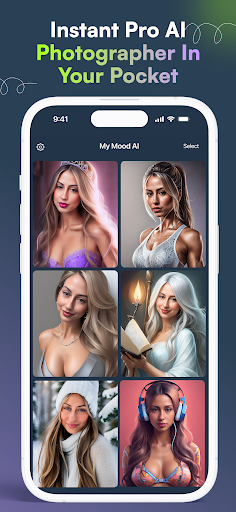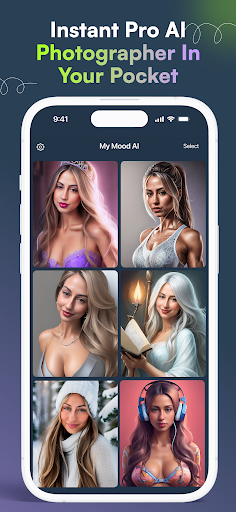 App Features:
1、Share with Friends: Your avatars and photos deserve to be shared, and with MyMoodAI, you can easily share your stunning creations with your friends on social media platforms. Snap that selfie, enhance it with MyMoodAI, and share it with your friends today!
2、Effortless Editing: MyMoodAI's AI technology makes photo editing a breeze. With its powerful yet easy-to-use editing tools, you can enhance your photos to make them truly stand out.
3、Available for iOS Smartphones: Whether you want to create avatars, edit photos, or explore AI art, MyMoodAI is available for iOS smartphones, so your ultimate photo maker is always at your fingertips.
App Highlights:
1、Tap-Ready Face Filters: Elevate your selfies with a variety of tap-ready AI face filters for stunning photos. MyMoodAI offers features like faceapp, facetune, cartoonyourself, and faceswap to cater to all your creative needs.
2、Unparalleled Realism: Generate AI-driven avatars with unparalleled realism, and MyMoodAI adds new styles daily. You'll never get bored with the range of avatar options available.
3、Ultimate Photo Maker: MyMoodAI is the ultimate photomaker for social media enthusiasts seeking to upgrade their content. With features like face filters, AI avatar generator, and photo editor, you can turn your photos into works of art.