SmartIPTVPro is an advanced IPTV smart player that lets users watch high-quality videos on their Android phone. The app supports a variety of file formats, including M3U, M3U8, and XSPF, and is compatible with TV boxes. With Chromecast and picture-to-picture mode, users can watch 4K, HD quality videos on a larger screen.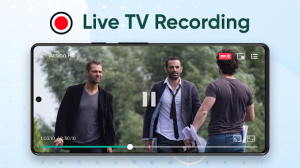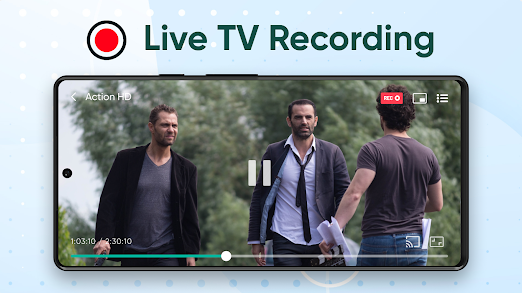 App Features:
1、Broad Compatibility: SmartIPTVPro is compatible with various devices, including Android phones, TV box, and Chromecast-enabled devices, providing users with flexibility and a seamless experience across devices.
2、Simple Interface: The app boasts a simple and intuitive interface, making it easy for users to navigate and use its features with minimal effort.
3、Recently Watched Videos: The app remembers the videos that users have watched recently, making it easier for them to come back to them in just a couple of clicks. Additionally, the app supports a broadcast recording function, enabling users to not only watch but also save the videos in their phone's memory.
App Highlights:
1、Live Sports TV: SmartIPTVPro allows users to set up notifications for their favorite sport events, including soccer, basketball, boxing, volleyball, tennis, hockey, cricket, football, handball, and many more. Users can watch their favorite sport events with ease and without missing a single game.
2、Chromecast Feature: Users can cast their favorite movies, serials, and TV shows to a larger screen, such as a TV, using the Chromecast feature in the SmartIPTVPro mobile app. It provides a seamless and convenient way to enjoy IPTV channels on a bigger display.
3、Live TV Streaming: With this IPTV app, users can watch a wide range of content 24/7, including HD movies and TV shows, anime, news, cartoons, series, concerts, documentaries, broadcast events, and live sports TV. The app features a search function that makes it easy for users to find the content they want quickly.