Krew Merge Pets is a game that involves taking care of cute animals by feeding them and serving them tasty food. Players must expand their own island, the Krewbie Island, in order to have enough space for the animals to live. They must find and feed the Krewbies with delicious food to make them happy and eventually adopt them, allowing them to live in their sanctuary.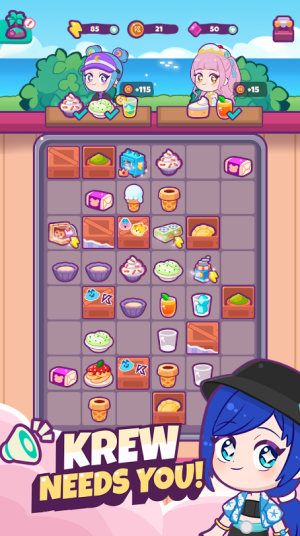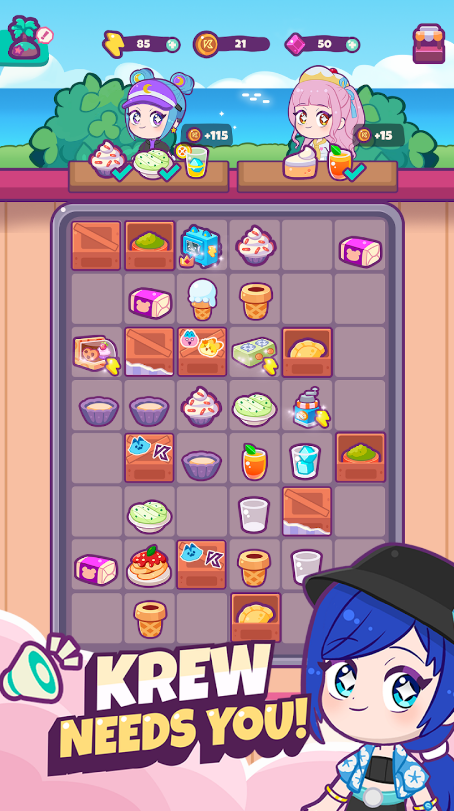 Game Features:
1、Build Your Krewbie Island: In addition to collecting the Krewbies, you can also place new buildings and decorations in your sanctuary to unlock whole new areas of the island for your Krewbies to explore.
2、Serve Up Happiness: The game's ultimate goal is to serve up happiness to your Krewbies by feeding them, collecting them, and creating a beautiful island sanctuary for them to live in.
3、KrewMergePets: The game is called KrewMergePets and it features a range of cute and adorable pets known as Krewbies.
Game Gameplay:
1、Merge Foods to Feed KREW and the Krewbies: The key gameplay mechanic in the game is merging food items to feed KREW and the Krewbies. The types of foods available include sushi, pasta, burgers, ice cream, cakes, and more.
2、Adopt Pets in Your Sanctuary: As you feed the Krewbies, they will start to love and trust you more. As their love meter fills up, they will come and live with you in your sanctuary.
3、Collect Them All: There are many different Krewbies to collect in the game, each with its own unique appearance and personality.