Hustle Castle is a thrilling medieval fantasy RPG that allows players to become the lord and master of their very own castle. The game offers a range of exciting opportunities, including a story-driven RPG campaign that pits players against a variety of fearsome enemies, such as orcs, giants, and dragons. Players can also build and customize their own castle, creating new rooms and upgrading existing ones to make their stronghold as powerful and unique as possible.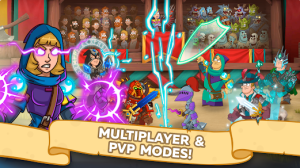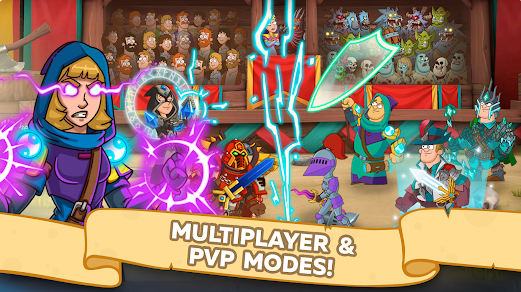 Game Features:
1、Character Progression and Wealth Building: With each battle and each upgrade, players will progress their characters, building wealth and influence in the game. Players can even create a dating room and watch their dwellers have children who will eventually grow up and serve the kingdom too.
2、Multiplayer: With multiplayer capabilities, players can burn and plunder the kingdoms of rivals, building wealth and influence to become the most powerful player in the game.
3、Immersive Medieval Fantasy World: With stunning graphics, immersive sound effects, and a deep and rich storyline, Hustle Castle promises an unforgettable medieval fantasy experience that will keep players engaged and entertained for hours on end.
Game Gameplay:
1、Base-Building and Castle Customization: In Hustle Castle, players can build their own castle, creating new rooms and upgrading existing ones to create a truly unique and powerful stronghold. With all the tools you need to make your dream castle a reality, the possibilities for customization are endless.
2、Villager Training and Skill Development: Each villager in your kingdom can learn new skills and acquire equipment to upgrade their abilities, transforming them into formidable warriors and scribes. Players can also swap out villagers to find the perfect team for any battle.
3、Co-Op Gameplay: Hustle Castle offers co-op gameplay, allowing players to team up with friends or random players to explore mysterious dungeons in search of treasure.