Iron Maiden: Legacy of the Beast RPG is a fantasy turn-based RPG game that features unique graphics and music style. The age of magic has arrived, and the chaos and darkness rise, and the destiny of the universe depends on you. As Eddie, in his many forms, you must battle across dark dungeons and fantasy worlds inspired by Iron Maiden's rich imagery and music.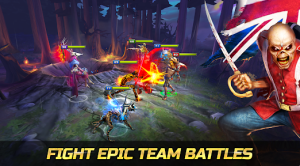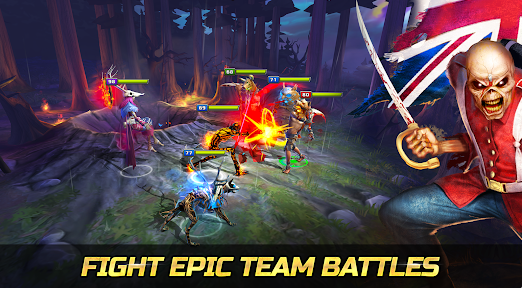 Game Features:
1、PvP Battle Arena: Equip your champions and be prepared to RPG combat the evil legions of darkness as the otherworldly anti-hero "Eddie". Form the ultimate fighting team and then battle your way through amazing worlds, defiant dungeons, and spectacular arenas.
2、Collect and Customize Heroes: Collect powerful characters from over 400 heroes across multiple classes. Customize and build your own character through each campaign, collect epic gear, equip your hero with powerful artifacts, and evolve iconic champions.
3、Unleash Incredible Magic Power: Our Anti-Hero comes in many shapes and forms, each featuring their own unique set of powers and abilities, including Cyborg, Mummy, Trooper, Pharaoh, Killer, Vampire, Viking, Samurai, Hunter, Doomsday, Wizard, Gangster, and many more. Each campaign makes your hero stronger!
Game Gameplay:
1、Deep Strategic Play: Make big decisions and equip your champions with powerful talismans to aid them in their battle through these worlds. Each magic element power and rank-up to build incredible skills, monster attacks, powerful healing, devastating specials, and more as you engage in epic RPG combat through each campaign.
2、Enjoy Massive Boss Fights: Defeat fearsome bosses for rare and legendary loot. Take down the Lord of Light, conquer the Dragon King, and reign supreme in countless dungeon boss battles designed to test your team to the max.
3、Battle with Others in Clans: Together, we are stronger. Join or form a clan and then team up with like-minded players. Some battles are best fought with others, and in clans, you will find strength, comrades, and ultimately freedom!