Jewels Maya game is a fast-paced and addictive matching 3 puzzle game that challenges players to exchange and match colored jewelry to clear levels and earn points. With its captivating game mechanics, players must strategically match three or more identical jewelry in a row to make them disappear and create new opportunities for more matches.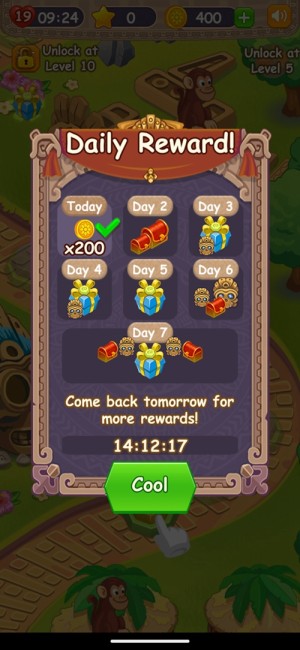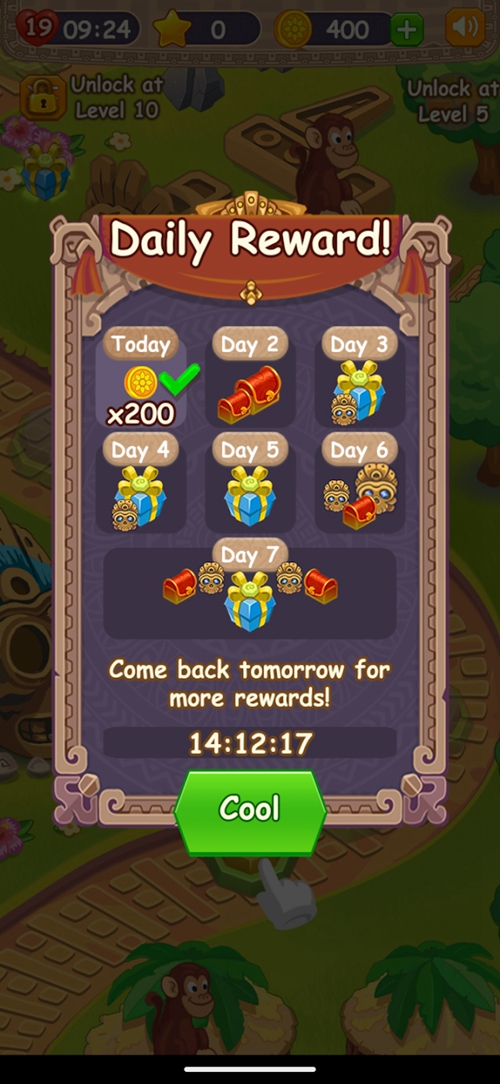 Game highlights:
1. The beautiful game graphics are absolutely visually pleasing to players. The scene settings are exquisite, especially the use of many color palettes and light and shadow effects that are close to gemstones in the game, making players feel like they are in a top gemstone store.
2. Innovative game mechanics. Each level has its own unique challenges, such as stones, obstacles, etc., which will make it impossible for you to combo or pair. The difficulty of the game gradually increases, so each new level is a new challenge.
3. Multiple game modes. In addition to classic modes, JewelsMaya also offers various game modes, such as limited time mode and challenge mode. Each mode has its own unique challenges, providing players with more choices and gaming fun.
Game gameplay:
1. Pair by moving gems and connecting three or more identical gems to eliminate them.
2.Every time you complete a level, you will receive a certain number of points, which can be used to unlock the next level.
3.In the game, you need to focus, maintain patience, and master skills. You can use props to accelerate the game progress, but doing so may result in losing some points.