Craft City Loki is a captivating simulator game designed for players of all ages who harbor the ambition to construct their virtual metropolis. With infinite worlds to explore, the game offers a rich canvas where players can unleash their creativity, ranging from humble abodes to majestic castles. The game experience encompasses both creative mode, allowing players unlimited resources to shape their visions, and survival mode, where mining and crafting become essential for survival against menacing mobs.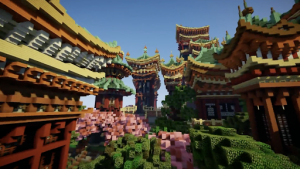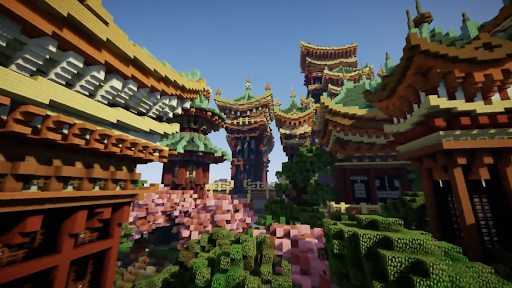 Game Features:
1.Craft City Loki opens up a vast universe for players to explore. Traverse diverse landscapes, from lush forests to desolate deserts, and discover the untold possibilities that await your creative touch.
2.Unleash your architectural prowess by building structures that range from simple cottages to grand castles. Whether you prefer a serene castle on a hill or an underground mine, Craft City Loki allows you to bring your dreams to life.
3.Tailor your gaming experience to your preferences with the choice between Creative and Survival modes. In Creative mode, resources are unlimited, enabling boundless creativity, while Survival mode challenges players to mine deep, craft weapons, and fend off dangerous mobs.
Game Highlights:
1.Elevate your in-game living experience by learning to build intricate houses in castles or mines. The game emphasizes personalization, allowing players to decorate their dwellings with furniture crafted by mates or unique items they discover.
2.Craft City Loki provides a learning curve that rewards players as they expand their knowledge. The more you learn, the greater your capabilities become, eventually leading to the construction of massive castles and awe-inspiring temples.
3.Delve into the secrets of life in a mysterious cubic world. Craft City Loki creates an immersive environment that invites players to uncover hidden wonders and mysteries as they progress through the game.
In Conclusion:
Craft City Loki stands out as a versatile and captivating simulator game that appeals to a broad audience. Whether you are a casual player looking to unleash your creativity or a strategic mind seeking challenges in survival mode, the game caters to various playstyles. The combination of infinite exploration, diverse building options, and a mysterious cubic world makes Craft City Loki a compelling choice for those eager to embark on a world-building adventure.