Welcome to the adrenaline-packed world of Streetball Allstar, where fast-paced multiplayer basketball esports takes center stage. Immerse yourself in the excitement of 3x3 matches, facing off against both friends and players from around the globe.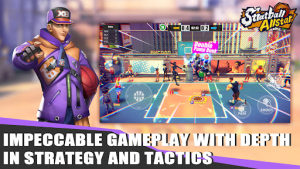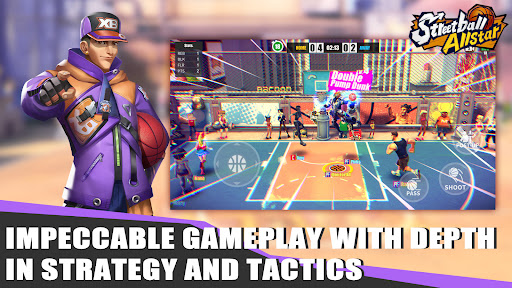 Game Features:
1.Form your dream team and showcase unparalleled teamwork in thrilling 3v3 matches. Streetball Allstar provides a platform to invite your friends, creating a dynamic environment where cooperation and strategy reign supreme. Whether you're an alley-oop enthusiast or a three-point sniper, synchronize your moves to dominate the court together.
2.Engage in the ultimate global basketball showdown as you compete against millions of players worldwide. Test your skills against professional players from diverse corners of the globe. The competitive ladder awaits your ascent – climb through the ranks, establish your presence on the global leaderboard, and revel in the glory of becoming a respected superstar. Don't forget to claim exclusive rewards as you conquer each season.
Game Highlights:
1.Diversity is key, and Streetball Allstar delivers with a roster of characters boasting various positions: Center, Power Forward, Small Forward, Point Guard, and Shooting Guard. Collect a lineup that complements your playing style, then sharpen your skills to outshine opponents and secure the coveted MVP title. Each character brings a unique flavor to the game, adding depth to your strategic choices.
2.Streetball Allstar is not just about dunking and scoring; it's a game that demands skill and finesse. The quick and skill-intensive streetball matches will put your abilities to the test. From precise passes to dazzling dribbles, master the art of streetball to outmaneuver your rivals. The game's mechanics provide a realistic and immersive experience, ensuring that every move counts.
In Conclusion:
Streetball Allstar delivers an electrifying basketball esports experience. With its emphasis on teamwork, global competition, diverse characters, skillful gameplay, stunning graphics, and regular updates, the game sets a new standard in the world of mobile multiplayer sports games. Download now and embark on a journey where your streetball skills can make you a global superstar!