Magic Hero War promises a captivating idle strategy gaming experience set in a vibrant world brimming with unique heroes. As you embark on your journey, you'll discover a game that combines the ease of play with the thrill of strategic battles.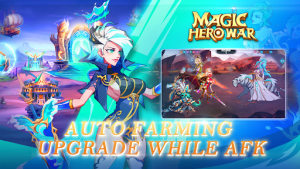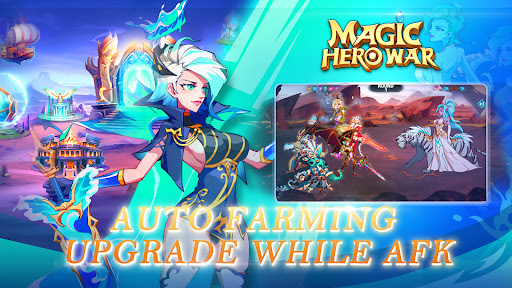 Game Features:
1.Magic Hero War excels in providing an accessible yet engaging gaming experience. The combination of idle mechanics and strategic depth allows players to tailor their experience to their preferences. Whether you're a casual gamer looking to enjoy auto-battles or a strategy enthusiast seeking to craft the perfect hero lineup, the game accommodates a range of playstyles.
2.The diverse array of heroes adds an exciting element to the game, encouraging players to experiment with different combinations and strategies. The visual effects accompanying ultimate abilities contribute to the immersive atmosphere, making each battle a spectacle to behold.
Game Highlights:
1.The inclusion of social features such as Global PvP and Guild cooperation fosters a sense of community within the game. Players can challenge opponents from around the world, collaborate with guildmates, and forge lasting friendships in the virtual realm.
2.Magic Hero War stands out by offering a balance between rewarding free resources and enticing perks. The initial 100 free draws and the guaranteed 5-star hero on the first 10-draw serve as a generous introduction, ensuring that players have the tools they need to kickstart their adventure.
In Conclusion:
Magic Hero War emerges as a standout title in the idle strategy genre. Its combination of accessible gameplay, diverse hero roster, and engaging social features creates a gaming experience that caters to a broad audience. Whether you're a seasoned strategist or a casual gamer, Magic Hero War invites you to explore its enchanting world and lead your heroes to victory. So, what are you waiting for? Embark on your adventure now and unveil the secrets of this captivating new world!