Rally One stands out as a premier racing game designed exclusively for mobile gamers. Boasting an intuitive interface, refined physics based on user feedback, and meticulously optimized graphics, it delivers an immersive and thrilling rally racing experience.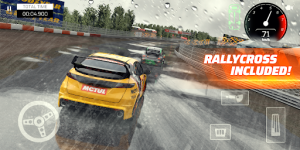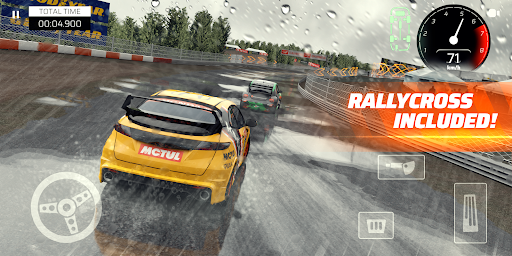 Game Features:
1.Long-Lasting Career Mode: Immerse yourself in a comprehensive career mode that promises hours of gameplay, offering a fulfilling and enduring racing experience.
2.Diverse Game Modes: Enjoy the flexibility of both online and offline game modes, ensuring accessibility wherever you are. An internet connection is required for ongoing services.
3.Regularly Updated Special Events: Engage in special racing events that are consistently updated, keeping the gameplay fresh and exciting with new challenges and experiences.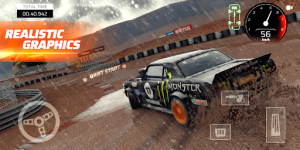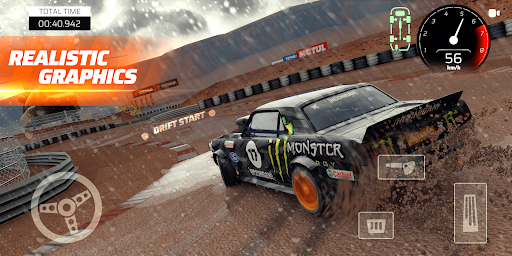 Game Highlights:
1.Abundant Bonus Content: Beyond the thrill of racing, Rally One offers additional bonus content, including coveted car parts, posters, and special games, enhancing the overall gaming experience.
2.Varied Car Groups: Choose from an extensive selection of car groups, including Group B, WRC, RX, Legends, and Classic, each offering a distinct racing experience with over 40 rally cars.
3.Diverse Race Types: Test your skills in various race types such as Championship, Versus, Rallycross, Endurance, Drift, and Time Attack, ensuring a dynamic and engaging gameplay experience.
In Conclusion:
Rally One: Race to Glory stands as a testament to mobile gaming excellence in the racing genre. With its diverse features, regular updates, and a commitment to delivering an error-free experience, it invites players to download and immerse themselves in the exhilarating world of rally racing. Don't miss out on the opportunity to experience the thrill of the track – download Rally One today!