MLB Perfect Inning 23, the latest addition to the renowned Perfect Inning franchise, promises an immersive and exhilarating experience for baseball enthusiasts. Boasting real-time PvP gameplay and featuring star pitcher Gerrit Cole for the 2023 season, this official MLB mobile game sets a new standard for virtual baseball.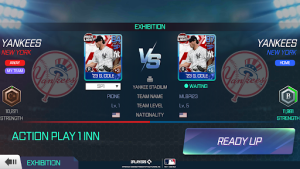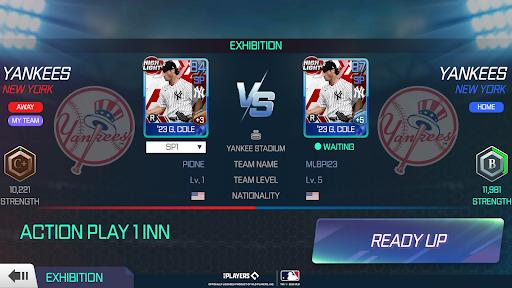 Game Features:
1.Updated for 2023: Immerse yourself in the world of Major League Baseball with the latest team logos, uniforms, rosters, and ballparks, ensuring an authentic experience reflective of the ongoing 2023 season.
2.Official MLB Rules: The game integrates the official MLB rules for 2023, adding a layer of realism that enhances the strategic depth of gameplay.
3.Visual Realism: Witness subtle details in player appearances that bring the stars to life in 3D. The game goes beyond basic representations, allowing players to truly connect with their favorite MLB athletes.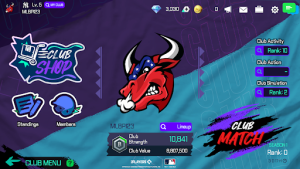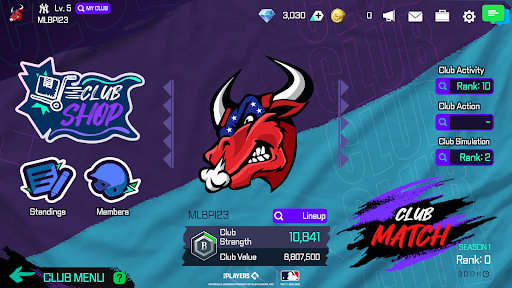 Game Highlights:
1.Pitching and Batting Styles: Experience upgraded pitching and batting styles, adding a layer of complexity and skill differentiation to enhance the overall gaming experience.
2.Real-Time 15 on 15 Battles: Engage in intense real-time 15 on 15 PvP baseball battles, putting your skills to the test against players from around the world. The competitive edge is heightened as you strive to climb to the top of the league rankings.
3.Strategic Club Building: Collaborate with your club members to strategize and build the best club deck. The game emphasizes teamwork and coordination, adding a social dimension to the gaming experience.
4.Club Battle Rewards: Compete against rival clubs in Club Battles and reap incredible rewards, creating a dynamic and rewarding competitive environment.
In Conclusion:
MLB Perfect Inning 23 emerges as a must-have for baseball gaming enthusiasts, offering a perfect blend of realism, strategy, and competitive gameplay. The official MLB license ensures an authentic experience, while the attention to detail in player features elevates the immersion. The PvP mode with Co-Op Club Battles adds a layer of social interaction, fostering teamwork and competition.